an Aurealis interview by Dan Allan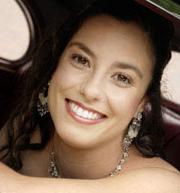 Thoraiya Dyer (fantasy author, qualified animal doctor and casual archer) was kind enough to sling emails with me a few months back to discuss her Aurealis Award winning short story, Fruit of the Pipal Tree, being in the zone and the book she's too scared to read.
 Without giving too much away, what is Fruit of the Pipal Tree about?
Well, it's about a Chinese scientist who goes to Nepal to try and save the Ganges river dolphin, the Susu. Thing is, she's already had a bash at saving the Yangtze River dolphin, the Baiji, and failed. Then her bus gets into an accident and she has to try to reach the research camp on foot.
As I'm typing this, there are maybe two really really old Baiji left in the Yangtze? The species is effectively extinct. As for the Susu, there's something like a thousand of them left. So it's still possible to save them. To do that, you'd have to stop building dams for hydro and restrict local fishing, which would directly or indirectly kill actual Nepali people. So the situation is a bit shit, really.
How much research did you have to do on the Ganges and China and the Susu themselves?
Not much. The reason I did veterinary science was so I could save endangered animals, so I was already obsessed with river dolphins long before I wrote the story. I'd been to Nepal with my mother as a teenager where we spent a bit of time on elephant-back safari, searching for tigers, Gharial and Susu. The closest we came was a fresh tiger footprint, hahaha.
 Okay, scenario time:
WWF has just awarded you the inaugural Rudyard Kipling award for excellence in the field of Endangered Animal Writing. The prize is worth $104m. What do you do with that money?
Cool. That's enough money to buy me some Cassowary habitat at Mission Beach and make sure it doesn't get developed. Save the Cassowary!!!
On a sharp right turn, what is your writing process like? Are you a get up at 5.30am and write for two hours kind of person? Or are you a bit more relaxed?
I write two days a week while the Small One is at preschool.
She gets up at the crack of dawn, so it's not easy to beat her in the mornings, and my brain is too fuzzy to write at night after she's gone to sleep. Some people are good enough at multitasking that they can supervise children and lose themselves in fictional worlds at the same time. I would argue that making a flour-glue papier mache piñata with a four-year-old while stuffing carrot sticks into her mouth because her own hands are covered in glue, simultaneously explaining where butterflies go after they die and keeping the cats from eating the glue IS multitasking 🙂
You mention on your site that you find archery relaxing. Do you find writing relaxing? And is being 'in the zone' with a bow a similar feeling to being 'in the zone' with a story?
LOL. No. Being in the zone with archery is relaxing because of the emptiness, the absence of thought. Writing a first draft is never relaxing. If it's coming out badly, it's stressful because you know perfectly well it's bad as you're writing it, and even if it's coming out exactly the way you want it, it's stressful because you're identifying completely with the characters as you put them through terrible things. Does that make sense?
Ha! Indeed it does. Very much so. With that in mind, what part of the writing process do you enjoy the most? And what do you enjoy about it?
 The best part is when a good plot and a good character come together like puzzle pieces in your head. I love that. I love the feeling of knowing what shape the story is going to take, and the next thing that happens is that a good first sentence occurs to me, and my hands itch for a pen to write it down (I almost never start a story on a computer. It has to be a pen).
Are there any authors or stories you particularly enjoy reading while you're working on your own work?
Sure, and it's usually to help me with whatever isn't going right in that particular piece. If I'm struggling with hideous language, I'll read Ursula LeGuin or K J Bishop. For structure, Frank Herbert or JK Rowling. If my characters are all arseholes and I realise there's no reason for anyone to care about them, I'll pick up some children's books, Neil Gaiman, Kate Forsyth, Lian Tanner or Pamela Freeman, to remind myself what a hero looks like. And if I'm feeling defensive about infodumps I want to keep, Neal Stephenson does the trick, haha.
Who are you enjoying reading at the moment?
 This is going to sound cowardly, but I have an unread Kaaron Warren book on the bedside table that I've been looking at for three nights in a row, saying to myself, "I can't read that right before falling asleep. Maybe in the morning." The next day flies by, and I find myself standing there again, in the creepy dark, saying the same thing to myself. I should just read it, right? I know it'll be excellent. (But also scary!)
I'm reading non-fiction about rainforest ecosystems instead. I think the next novel project I work on will be a retelling of Atalanta and the three golden apples, set in a magical rainforest with gods and chimeras. What I'm learning from Jaboury Ghazoul and Douglas Sheil is that rainforests have extremely terrifying ants. Just imagine what Kaaron could do with them!
Woah! That sounds amazing! – As for scary books, I once got to 3am in the morning reading Koji Suzuki's 'Ring', then decided to just finish the whole thing that night because I was too scared to go to sleep. I hang my head in shame.
 What are you working on at the moment? And do you have anything coming out soon? (If you can talk about it of course)
 Haha, I don't think I would be game to even start that Suzuki book. Right now I'm polishing a novel with the working title Great Southern Land, which is cultural science fiction that's uniquely Antipodean and rather epic. It's almost ready to be sent out, I think.
Coming out soon is "Asymmetry," my book in the Twelve Planets Series, which you may or may not be reading along with (the last two volumes were Kaaron's "Through Splintered Walls" and Margo Lanagan's "Cracklescape"). The four stories are pretty different – I've got werewolves on a RAAF base, a planet where wages are paid in luck, a future where copies of criminals are made in order to reveal their subconscious intent and – wait for it – a world where warriors can only take the lives of as many children as they've given birth to. So there's science fiction and fantasy and hopefully at least one story for everybody. Keep an eye on the Twelfth Planet Press website if you're keen, or better yet, order a subscription, because so far they've been excellent!
If you could live in any fictional universe (book/film/medium-of-your-own-creation) what would it be? And why?
…it depends on whether I'm allowed to choose who I am or not.
If I'm allowed to choose who I am, I have to say that being born with Aes Sedai abilities in Randland (that would be the world of Robert Jordan's Wheel of Time series) seems like it would be pretty good fun.
There are people who absolutely hate the war of the sexes attitude of Jordan's work, and I am sympathetic to them. But I was fourteen when I picked up The Eye of the World, and it was the first time I'd ever encountered a fantasy world where women could be something cool – Aes Sedai – that men couldn't. Wizard of Gont? Only men. Legendary samurai? Men. Sail with Long John Silver, be one of the Three Investigators, become Obi-Wan's apprentice? Only men!
For once, it was the boys who had to be something boring like axe-wielder or scoundrel-with-a-heart-of-gold. Until much later in the series, anyway. Aes Sedai didn't just have power, they had an important war against evil to fight. The White Tower FTW [For The Win].
On the other hand, Randland is mostly run by feudal system, and being a peasant there would be just as tedious and exploitative as any peasant's life in feudal eras of our own history. So if I don't get to choose a specific person, I'd better pick the most egalitarian fictional society I can think of, which is, funnily enough, the Star Trek universe.
Thanks for the fun questions. I think I'll go re-read me some WoT right now. The last book is coming!
Thoraiya's most recent story, 'The Wisdom of Ants' was published in the December issue of Clarkesworld magazine and is available to read here: http://clarkesworldmagazine.com/dyer_12_12/
 Thoraiya is also eligible for the John W. Campbell award for best new science fiction or fantasy writer and her profile is viewable here: http://www.writertopia.com/profiles/ThoraiyaDyer
This post has more information about the recent partnership between Aurealis magazine and Dark Matter.