That's a wrap #20
A wrap of today's SFF news, some links and some fun.  If you have news to be included, DM or email me.
Lego women are a tiny minority
Minifigs are miniature Lego people of simplistic design intended to interact with Lego landscapes, architecture, vehicles, etc.
According to this infographic the ratio of male to female Lego minifigs is 18:1.  That's right: for every 18 male figures, there is only 1 female figure.  Thus any claim to equity is blown out of the water.
Aaron Swartz aftermath
Yesterday's wrap included mention of Aaron Swartz.  Cory Doctorow from BoingBoing writes about Aaron and provides links to related news and articles.  Warning: trigger for depression and suicide.  And rage, in my opinion.
Conflux convention organisers interviewed by SFF author
Rowena Cory Daniells interviewed Donna Maree Hanson and Nicole Murphy, the organisers of Australia's national SF convention, to be held in Canberra in 2013 as part of Conflux.
Jay Lake fundraiser public rewards
Jay Lake is seriously ill and in need of medical treatment that may also help people in the future.  I've included developments: wrap 16 introduces what and why and wrap 17 includes the incredible success of the fundraiser but also Paypal's refusal to release funds.  I believe that Paypal fixed the problem.
Rewards are being made public by donors as quickly as they can.
Below is a list of public rewards that have been fulfilled, list the fundraiser website (note: there are lots more unlocked rewards on their way):
AWW challenges wrapping up
Children's fiction is discussed in this wrap-up of the Australian Women Writers Challenge.
Vale Steven Utley
Wikipedia describes Steven Utley as
Steven Utley (1948—January 12, 2013) was an American writer. He has written poems, humorous essays and other non-fiction, and worked on comic books and cartoons, but is best known for his science fiction stories. Utley was diagnosed with stage four cancer, fell into a coma and died January 12, 2013[1].
Lawrence Person, Rick Klaw and Russell B. Farr remember Steven.
Writers should join writers' groups
Writers need feedback.  They also need editors, but that's another story.  HarperCollins was just spruiking this, and as I'm frequently fending off offers to review unedited work completed in isolation, I just thought I'd include this in my wrap:
Deborah Challindor on why writers should join writers' groups.
Comparison between The Hobbit novel and the movie
Carolyn Donaghey compares the book and the movie.  I haven't seen the movie yet, and I haven't read the book in… too many years.
Razzie Awards – the wooden spoons for the movie industry
Razzie Award nominations have been announced.  For the SFF world, the most prestigious nominee was Twilight: Breaking Dawn part II.

For fans of Gruen and Wil Anderson in general
Daniel Heyman drew this: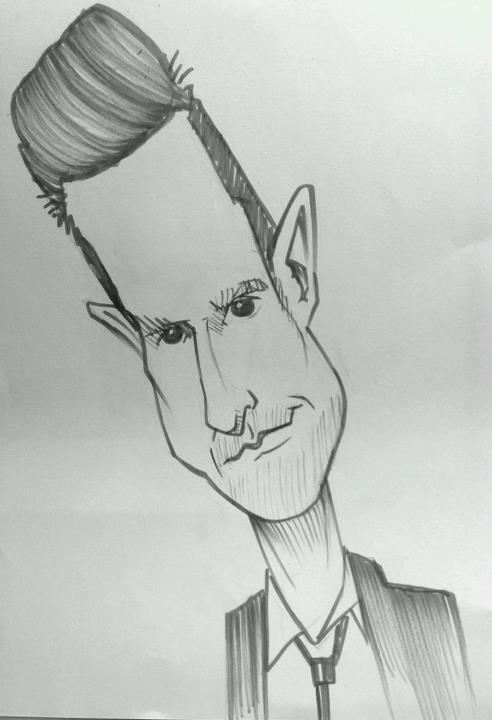 Truefact included to stimulate the SF muses
This Brazilian treehopper looks like a creature from outerspace but it lives over the water.  In Brazil.  Well, actually this one doesn't because it's a model.  But it's a model of a real thing.  Apparently.  Thanks i09, I love your website 🙂