A wrap of today's SFF news.  If you have news to be included, DM or email me.
Game of Thrones actor has terminal cancer
And so it begins.  Hopefully Game of Thrones won't be as bad as Babylon 5's run with actors dying young.  Wilko Johnson who plays Ser Ilyn Payne on Game of Thrones has been diagnosed with terminal pancreatic cancer.  He's refused chemo and is about to embark on a farewell tour: he's best known as a guitarist, according to the Guardian.
  Ghost Driver prank – just for fun
NASA in pissing contest with Red Bull
After this meme went viral
NASA decided to raise the bar by snagging an asteroid, dragging it into orbit around the moon.
Yay for science.
I mean what could possibly go wrong?
Worst case scenario:  the end of the world a mere 11 years early.
Overly Honest Research Methods
Anyone familiar with research methods will enjoy i09's collation of tweets with the #overlyhonestmethods tag.
Adventure Time spoofs
Adventure Time, the (allegedly) children's cartoon with a cult following, has been spoofed by Mad

and a couple of tee shirt companies have followed suit.  Busted Tees did this
Hill Valley Telegraph headlines from Back to the Future
Upon revisiting Back to the Future, Jonathan Chait realised that 'the local newspaper, the Hill Valley Telegraph, plays a major role in the plot exposition of both films. And the paper's news judgment is exceedingly bizarre.'
Tattooing is an ancient art
2,500 year-old tattoos on an ancient mummy were reconstructed by Elena Shumakova, Institute of Archeology and Ethnography, Siberian Branch of Russian Academy of Science.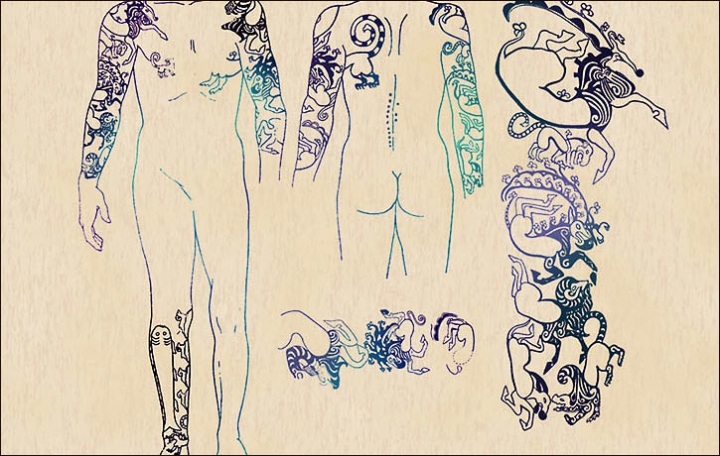 So much for tattooing being an act of rebellion by today's youth.  😛
A Memory of Light Launch
Brandon Sanderson on what's been happening around A Memory of Light Launch.
And that's a wrap.