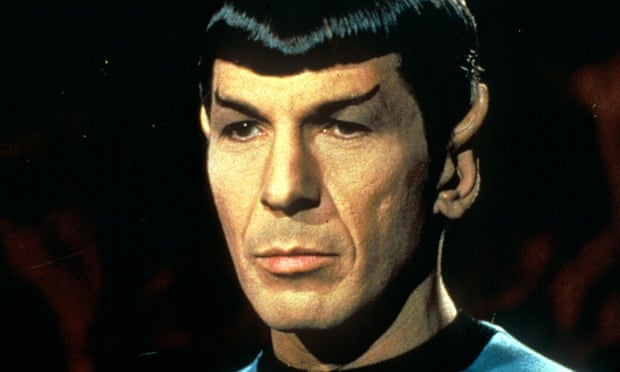 Leonard Nimoy, the actor who played Spock on Star Trek's classic series and in so many of the movies, died at the age of 83.
A life is like a garden. Perfect moments can be had, but not preserved, except in memory. LLAP

— Leonard Nimoy (@TheRealNimoy) February 23, 2015
"Live long and prosper" was the Vulcan salutation which he made famous as Spock, and which he and fans carried into real life. Tributes to the actor, director, photographer, writer, poet, musician and teacher agreed he had indeed done so.
"I loved him like a brother," William Shatner, who starred alongside him as Captain Kirk, wrote on Facebook. "We will all miss his humor, his talent, and his capacity to love."
George Takei, who played Sulu, said the world had lost a great man. "And I lost a great friend. We return you now to the stars, Leonard. You taught us to 'Live Long And Prosper,' and you indeed did, friend. I shall miss you in so many, many ways."
Even the US president took a moment on Friday to appreciate Nimoy's most famous character. "Long before being nerdy was cool, there was Leonard Nimoy," Barack Obama said. "I loved Spock,"
RIP Leonard Nimoy. So many of us at NASA were inspired by Star Trek. Boldly go… http://t.co/qpeH5BTzQc pic.twitter.com/nMmFMKYv1L — NASA (@NASA) February 27, 2015
#RIP @TheRealNimoy who popularized #space travel for generations to come so we may live long and prosper pic.twitter.com/UxWc3PVulO

— Scott Kelly (@StationCDRKelly) February 27, 2015
Leonard Nimoy "…was an inspiration to multiple generations of engineers, scientists, astronauts…" -Admin Bolden http://t.co/Htjuxt3O4z — NASA (@NASA) February 27, 2015
my heart is broken. i love you profoundly my dear friend. and i will miss you everyday. may flights… https://t.co/WPJmt1X4ox

— Zachary Quinto (@ZacharyQuinto) February 27, 2015
Rest easy Leonard Nimoy. First guy to make being so weird so cool. #AheadOfTheGame #Trekkie4Life pic.twitter.com/TA5FdbUxoB — Kaskade (@kaskade) February 27, 2015
Mr. Nimoy and Spock will always be in our hearts, and our solar system. pic.twitter.com/uLdpPgP9jx

— Amy Mainzer (@AmyMainzer) February 27, 2015
The citation supporting Amy's tweet is here.
He lived long, and prospered. RIP Leonard Nimoy. pic.twitter.com/RWc1bLG1Ir

— Dr. Sheldon Cooper (@TheRealSheldonC) February 27, 2015
Hey, Sheldon, weren't you going to clone Spock? Hurry up.
RIP Leonard Nimoy.
The team at Dark Matter Zine feels your loss, and your family and friends' loss.
Condolences to all Leonard Nimoy's family, friends and fans.
The tributes roll in.
ABC tribute includes Leonard Nimoy and Spock quotes
i09 includes other tributes