In Korea, this erection of a Spiderman sculpture in a public space has offended many.
Feel free to play on this in the comments because I'm laughing and thinking of lots of things I could write. Entertain us all with your thoughts.
Brian Ashcraft of Kotaku says:
Oh hey, it's your friendly neighborhood Spider-Man. Your very, very friendly neighborhood Spider-Man.
The Spiderman sculpture was erected over a children's playground.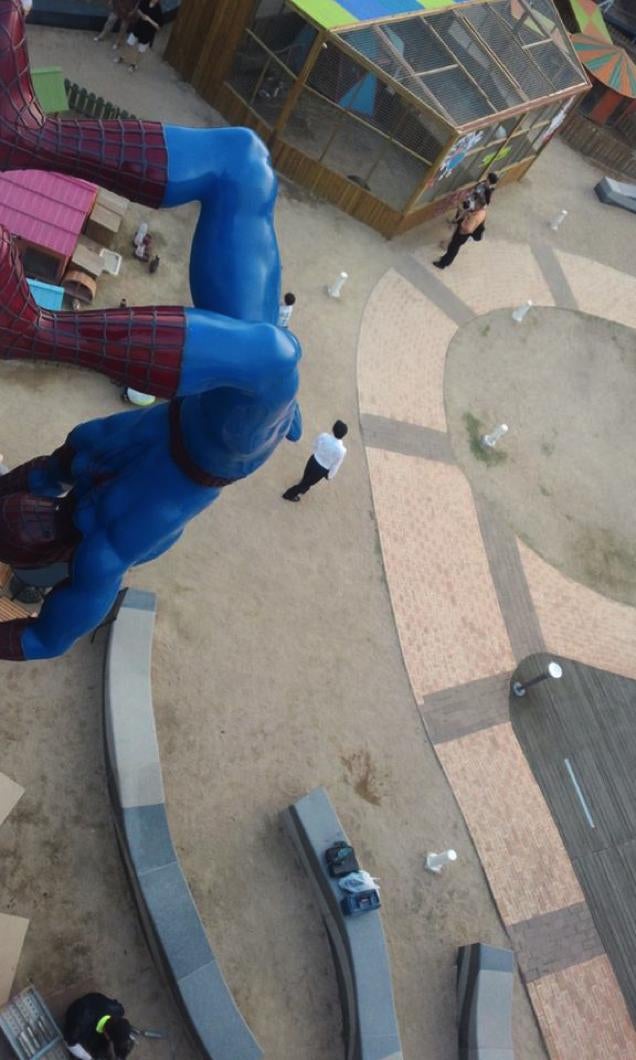 Artist Eunsuk Yoo, the artist, apparently said:
I am the artist who made this piece. My reason for it was that I wanted apply the natural physical phenomenon to a superhero depict whats's natural in the morning without lies and superficial-ness in a comical way.

There have been some comments on various community sites and Facebook pages that this is lewd and a disgrace to the source material. Lotte Shopping Center has received many complaint calls this morning from a certain organization, and after their meeting, it was decided that I have to either modify or take the statue down. Instead of modifying my work, I've decided to take it down.

It was ok for about a year and now it has to be taken down due a sudden interest in the piece, which is sad. But I understand that a piece that could be potentially interpreted as lewd can be offensive at a place like shopping mall. It's disappointing, but I'll reach out to the public with a better work next time.
This photo made me laugh so much I have to include it too…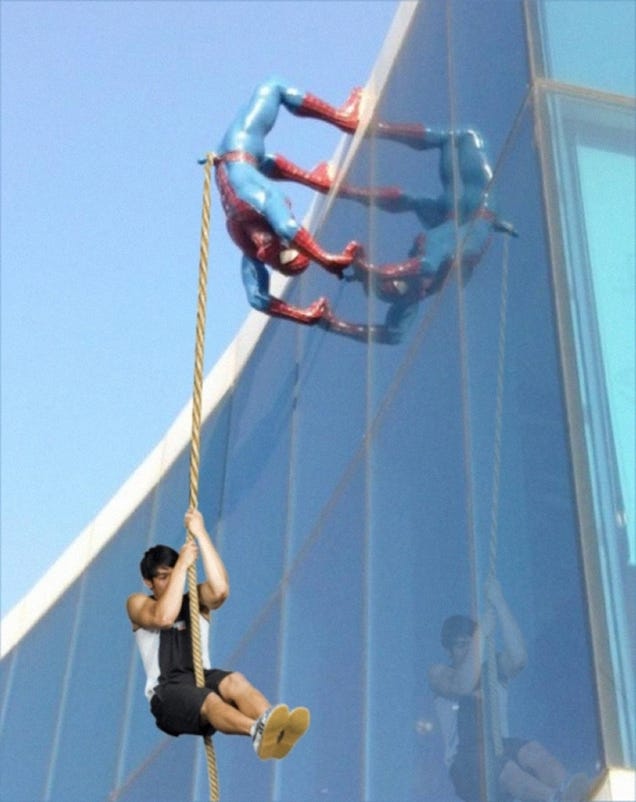 Sources: